Hula and Lomi Lomi sought Europe and I sought ES
It was in 1993. Through various events I became aware of my mediumship. At that time, however, I didn't know how to deal with it at all. It was not a pleasure, as many people always think. It was stressful for me in the first place. What to do? How do I deal with all these stories and images of the people I touched? I had no idea except to ask the spirit world to help me. I wished from the depth of my being for a way to learn to deal with it. I was open to everything. And very soon came the support and much more.
Hawaiian knowledge
A complete transformation happened and a wonderful gift was laid at my feet! I am still infinitely grateful that the helping spiritual entities heard me and sent me one of the most wonderful gifts of my life. I was the chosen one. It was and is the Hawaiian culture, with all its treasures and people that I was allowed to meet and still experience today. The infinite richness of this ancient, natural, archaic culture.
Hawaiian culture brought together many streams of my previous trainings. Whether dance, touch or shamanism! Ideas about the way to learn, life and love! It unified everything in a new light. And she helped me to deal with my mediumship.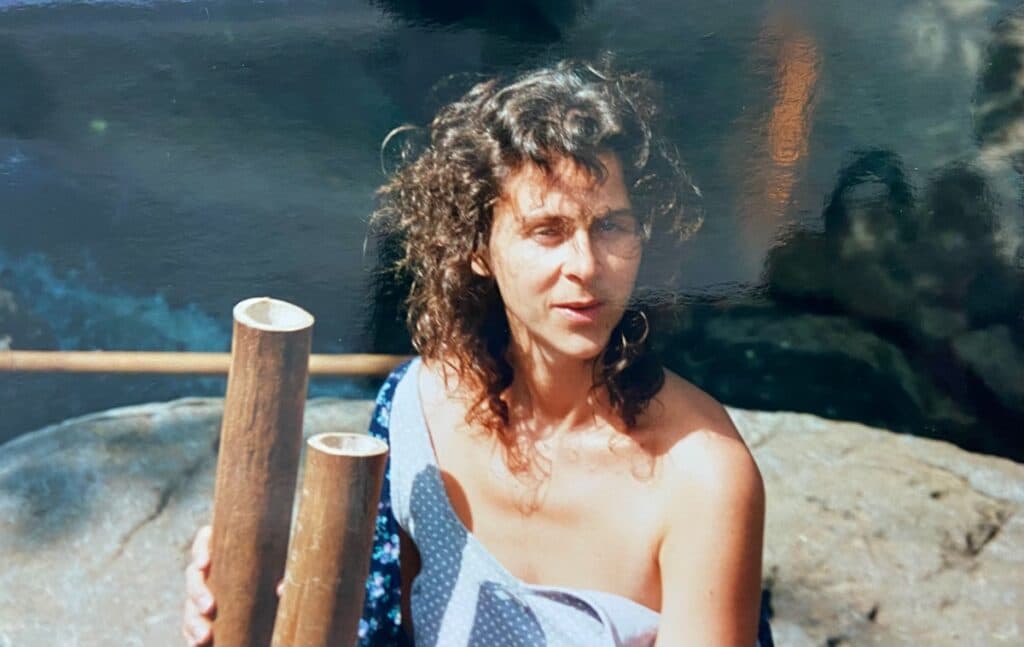 How Hula and Lomi Lomi Nui came into my life
Everything came together as if in a flash. I met Dr. Serge Kahili King and Susan Pa'iniu Floyd at a lecture in Munich. I was immersed in a new world at the opening of the lecture, through Susan's introduction. She sang in Hawaiian language and danced around the hall with hula movements. I was enchanted, called, fascinated and wanted to know more. But first there was a lecture. Dr. Serge Kahili King told about Hawaii and Huna. I listened to his words only peripherally. The mood of the opening had so captivated me that the notes of the song still continued to resonate within me.
Everything was easy and fell into place.
After the lecture, my step immediately rushed to her. I want to learn what you practice, where do you teach? In Hawaii, Susan said, or if you like, organize a few interested people here and I'll give you an introduction in Munich.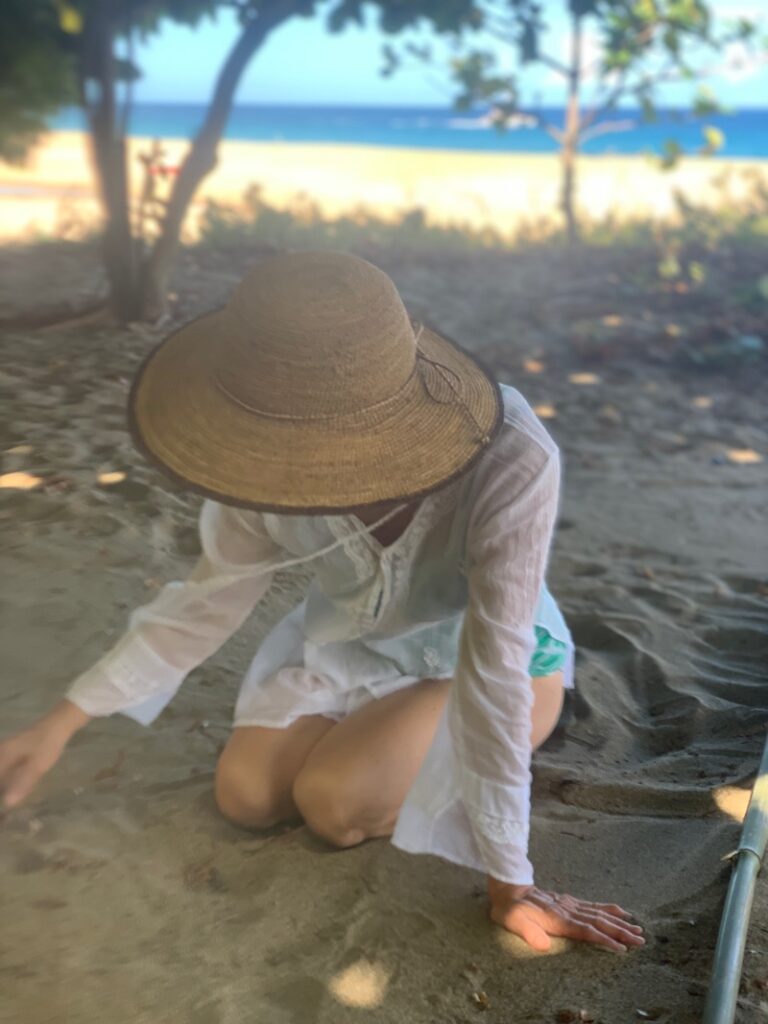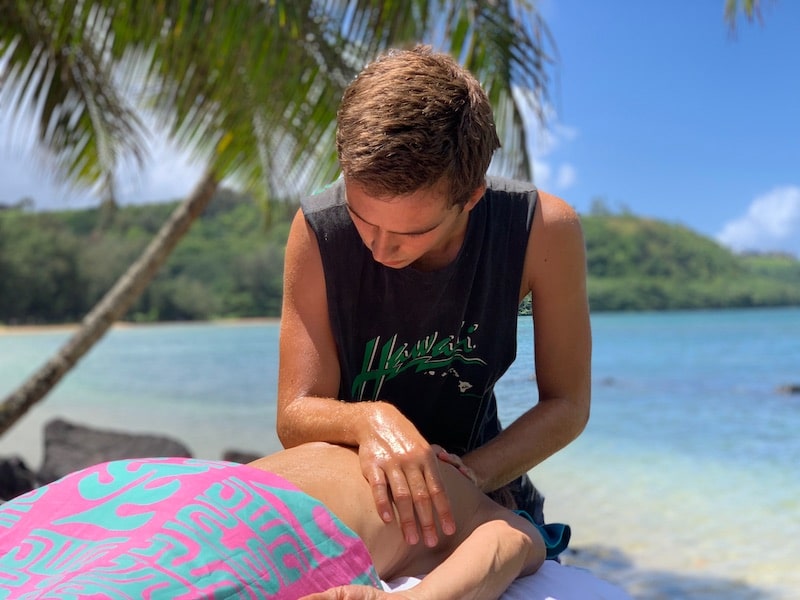 No sooner said than done. Susan taught a massage style never heard before: Lomi Lomi Nui, Flying and Kahi Loa. All terms I had never heard before in my life. Two weeks later I had found 12 people who were also curious to learn about the exotic art of massage. We were all so excited, it had to go further.
Likewise, we felt that Hula should be given a big emphasis in the Lomi Lomi Practitioner training and we were eager to have an outstanding Hula teacher present!!!!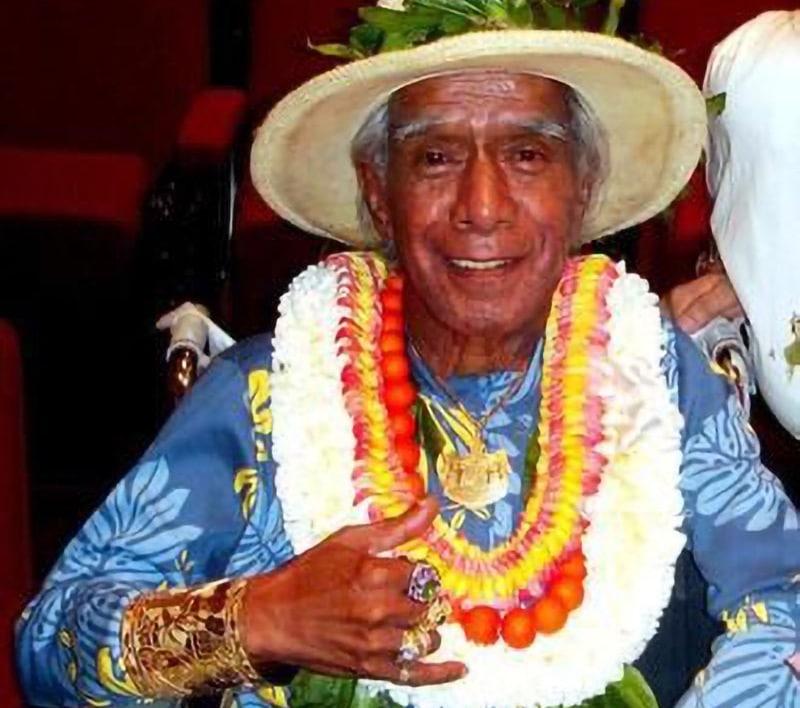 And this is how Kumu Hula Uncle George Naope came to us in Europe
We invited one of the most respected hula masters from Hawaii, Kumu Hula Uncle George Naope from the Big Island. Since Susan Pa'iniu Floyd was good friends with Uncle George Naope's nephew, he agreed and came to Europe from Hawaii for the Lomi Lomi training. We were very happy about this honor he gave us.
Continue here: